Who is tectite.com?

Find out more
You can visit our company website to learn more about the people behind tectite.com.

We are software development business founded by a veteran software professional.
We specialize in secure anti-spam PHP Form Processing and cryptography solutions for web site owners.
tectite.com has been active on the web since 2002.
Please read our privacy policy.

Russell Robinson is the owner and the primary software designer. He holds a B.Sc. degree with a major in Computer Science, from the University of NSW.
Russell has developed software and solutions for a variety of industries and was responsible for designing and implementing the first successful Electronic Data Interchange solution for the Insurance industry.
Sue Robinson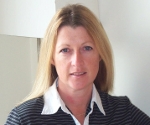 Sue entered the computer industry in the 1980's and has worked in a variety of roles.
She has expertise in sales, customer service, management, training, technical writing, business analysis, and user-interface design.
Sue soon formed her own consultancy business and has focused on delivering quality service to her customers. Her main focus over the last decade has been technical writing, business analysis and bid management.